Blue Ridge Activities
There is so much to do in the area. Tasting, Tubing and Looking for Big Foot to a name a few. Here are a few ideas to get you started
You can't visit the mountains without trying the refreshing flavors of Hard Cider at Mercier Orchards. While you are there, pick up a peck of apples and some of their fruit infused wines as well. If you are more of a purist, both Bear Claw Vineyards has classic Chardonnays, Sauvignons, and more. If Craft beer is more your style, don't fret, there are many options to choose from like Grumpy Old Men Brewing and Fannin Brewing Company.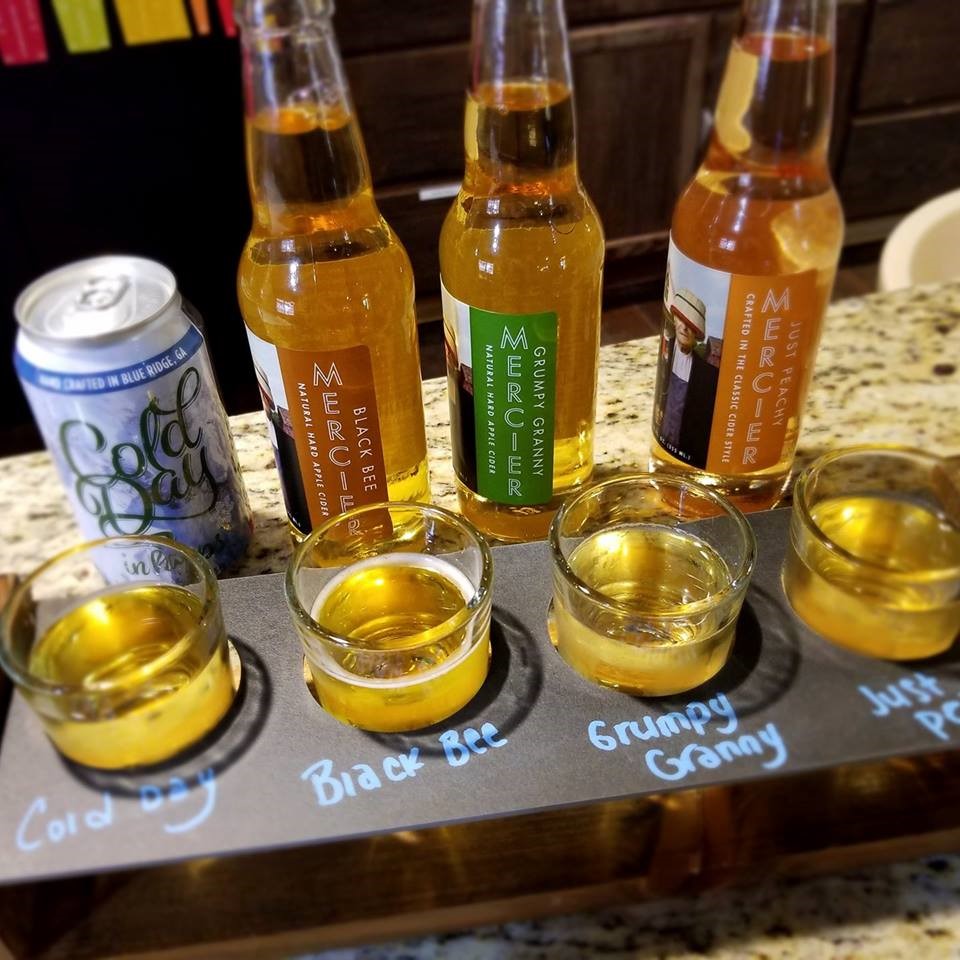 Did you know that this is the Trout capital of Georgia?
Brown trout, rainbow trout, and native trout are abundant in our freshwater mountain streams. Stop by and see Andy Bowen at the Cohutta Fishing Company for some flies and a pole. Then head out to the headwaters of the Toccoa River, Noontootla Creek, or Rock Creek for premier trout fish.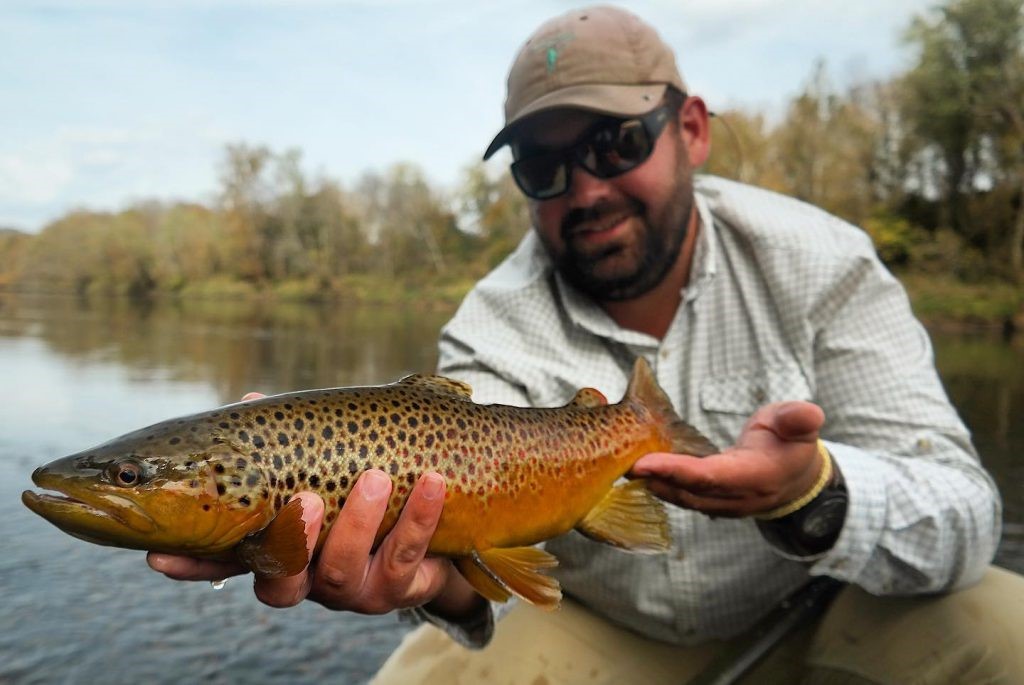 BLUE RIDGE SCENIC RAILWAY
The iconic Blue Ridge Scenic Railway is a must do when in town. Enjoy the scenery every season of the year as the train departs from Downtown Blue Ridge and travels the countryside to the revitalized towns of Copperhill, TN and McCaysville, GA
Beautiful Lake Blue Ridge offers 3,290-acres of crystal-clear water to explore. Bring your own water craft, rent a pontoon boat, or take a guided tour with Capt'n Joe. Whether you are kayaking, tubing, fishing, or just floating along, there is no prettier place in the world than where the mountains meet the water.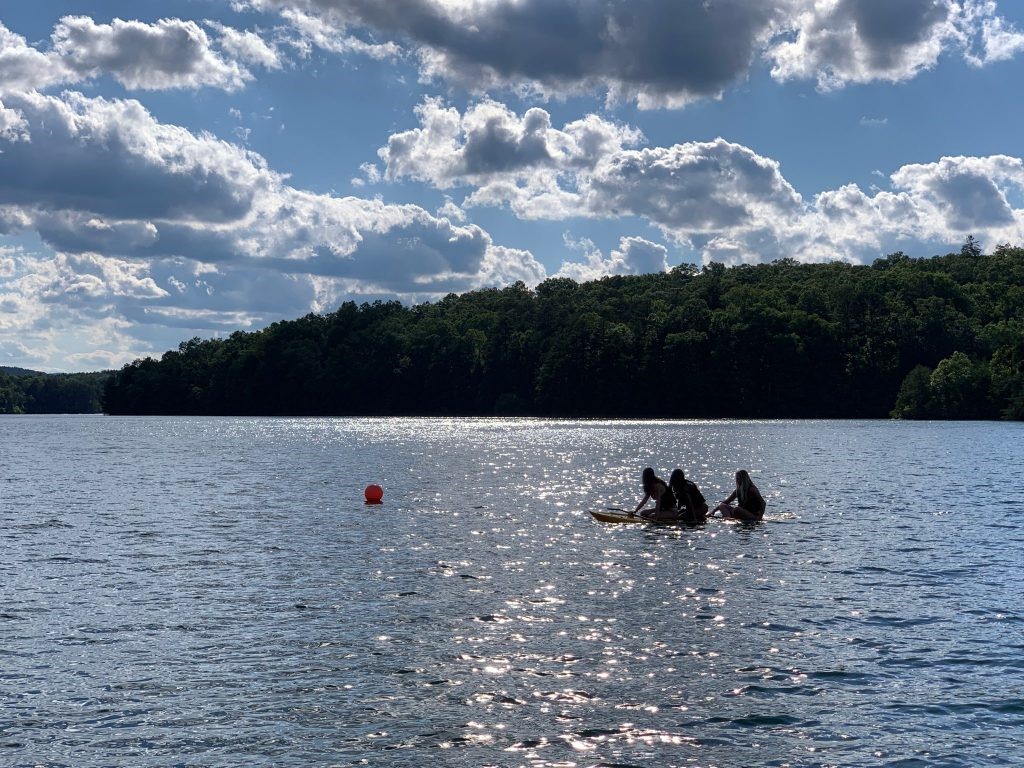 Just thirty minutes from downtown Blue Ridge, you can access the put-in to the 91-mile Cartecay River off Highway 52. This class I-II river starts in foothills of the Appalachian Mountains and runs West and if you follow it pass the common commercial takeout, you'll float right through the center of town! The river begins with a nice, calm current as it meanders through the valley. About halfway through your float, the rapids begin to increase in frequency and in fun! The last quarter of the river offers some fun rapids that aren't too terribly technical and end in a last hurrah at Blackberry Falls. This intimidating looking rapid is really just a big slide and is tons of fun to run down regardless of the your water vessel. There are two outfitters, Cartecay River Experience or Ellijay River Outfitters, to help you with shuttle assistance or to rent you a tube, kayak, or canoe.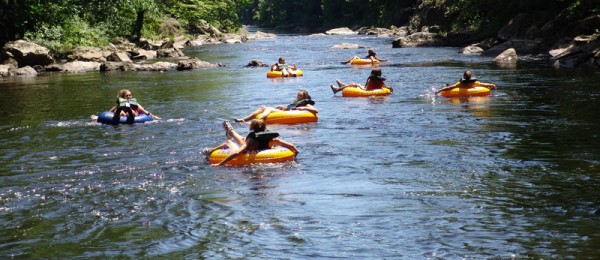 DO YOU BELIEVE IN BIGFOOT?
Plan to visit EXPEDITION: BIGFOOT! The Sasquatch Museum. You will leave with a new appreciation for your next walk in the woods. You'll discover why Big Footers from around the globe make the pilgrimage to Blue Ridge just to explore this museum and its many relics.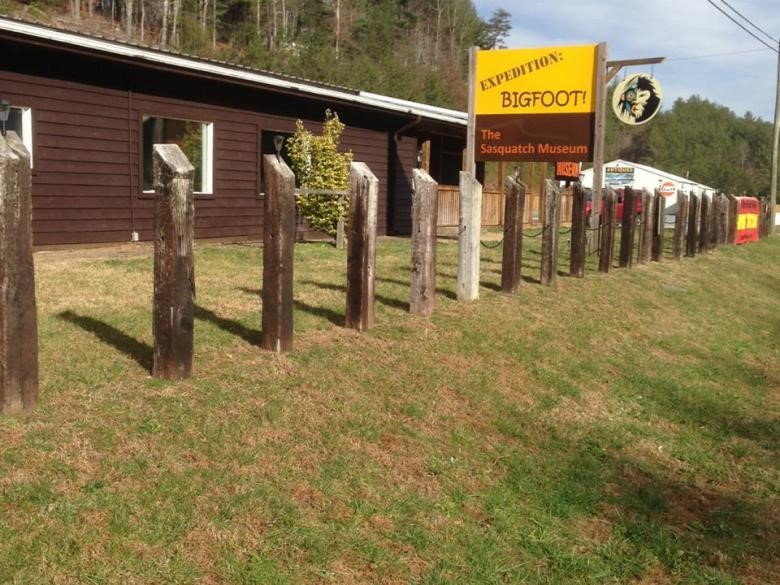 HIKING AND THE SWINGING BRIDGE
Pack up a picnic and hit either the Benton MacKaye Trail or the Duncan Ridge National Recreation Trail to the Swinging Bridge. This 270-foot-long suspension bridge is the longest swinging bride east of the Mississippi River! If you do decide to jump in the middle, make sure you are faster than your travel buddies or you might get thrown off!