Welcome to Georgia Cottages
Gainesville, Georgia
Queen City of the Mountains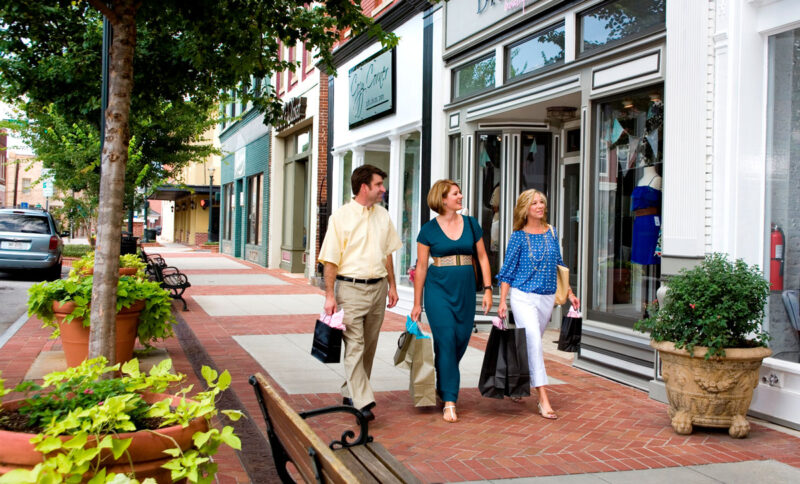 Located on the shores of Lake Sidney Lanier and at the foothills of the Blue Ridge Mountains, Gainesville, Georgia is the tourism and economic center of Northeast Georgia. The city sits halfway between the Appalachian Mountains and the urban city center of Atlanta. Also known as a City of Excellence, Gainesville is home to over 42,000 people.

Gainesville has earned many nicknames over the years because of its' valuable location and because of its people. The most recent and honorable designation came following the 1996 Olympics. An NBC broadcaster covering the Rowing/Kayaking event referred to Gainesville as the Hospitality Capital of the World.
Cozy Lake Cottage for Rent
This is the Lake Life!
A cozy home that truly feels like a lake cottage but with all the creature comforts of home. Located on a great part of the lake in a quiet neighborhood - yet just minutes to Gainesville for shopping and and 1.5 miles by boat to the Gainesville Marina for gas, boat rentals and dining. Enjoy our huge screened in porch, fire pit or game room as you feel yourself relax. Or jump into the lake life down the easy sloped path to the 2 story dock for fishing, swimming and watching the sunset.
The cottage has been remodeled top to bottom and is fully stocked for your pleasure.

What our Guests have to Say
Beautiful home and great location. We really had everything we need or could think of. Jennifer was very helpful and responsive. Would highly recommend!
Alix, Mar 2021
It's a great place for a weekend getaway. My friends and I had a great experience with this place. We will love to come back and stay for another getaway.
Truc, Mar 2021
What a FIND! This cabin is absolutely gorgeous. The deck has postcard-worthy views of the mountains, and the hot tub was a crowd favorite. We had everything we needed with plenty of space for 8 of us to enjoy a weekend away. Jennifer was a fantastic host - she sent great info beforehand and was always quick to respond to our questions. I can't recommend this place enough! Hopefully we'll be back again.
Kristin, Mar 2021
My family and I really enjoyed the cabin. It was more than we expected. Jennifer and Ron really thought of everything that one needs for a wonderful and comfortable stay, plus their communication was very prompt with any outreach. We were so sad when it was time to check out. We couldn't have picked a better place to stay. We are already thinking of a future stay. Also, can I say the view... AMAZING!
Lourdes, Apr 2021
Beautiful cabin on a beautiful winding mountain street. Everything g we could possibly need was ready for use from washing machine to ziplock baggies! Sitting on the porch looking out at the mountains was the perfect getaway. Highly recommend and we can't wait to return.
Erin, Apr 2021
We had an excellent short stay in Jennifer's beautiful mountain cabin. The decor is modern cabin chic, and all the bedding and towels seemed brand new. She left a thoughtful gift basket with wine, popcorn, etc. and the home had everything we needed for our short stay. It was easy to find and quiet, with beautiful views. Not a long drive into Blue Ridge either. We'd stay there again!
Bliss, Apr 2021
The cabin is everything the photos show and more! The views are breathtaking. We enjoyed everything about the cabin! Kitchen was fully stocked with any appliances you'd need, more than enough towels for the hot tube and showering, as well as the most comfortable beds! We had a rough time getting the fridge to cool down but Jennifer responded right away and was willing to do anything needed to solve it. Thankfully it solved itself The only thing I'd suggest is dusting a little more... there was dust built up everywhere. However, it wasn't worrisome enough to not give 5 stars! We will 100% be back!
Brittany, May 2021
Amenities were impressive and place nice and clean
Would stay here again. Great location about 5 mi from Blue Ridge. All amenities and towels provided. Hot tub nice... house could fit 10 people very comfortably.
Kelly M., Mar 2021
Thought of Everything
Property was beautiful and had everything you could possibly want or need. We loved having use of the kayak and went out every day! Kids loved the game room, we played a lot of foosball and ping pong. You can't actually see the lake from the house, but the walk to the dock is peaceful and beautiful. The cove is very quiet. The screened in porch was perfect, we ate every meal there. I liked watching the kids play on the trampoline from there as well. Everything was perfect and very well suited to a family of four.
Stephanie B. Jul 2020
Amazing Experience
Stayed for 7 days and the pictures don't do this rental justice. The property is very clean and is newly renovated. The decor is perfect. The porch and back yard are awesome we sat by the fire pit every night. The 2 tier dock has great views and we were able to dock our rental right there. We caught a few bass and catfish right from the dock. The lake had so much to offer and we swam everyday off the dock. I highly recommend this rental if you are in the area and Jen was great through our entire stay. We loved it so much we want to buy our own lake house.
William H. Aug 2020
Perfect getaway 50min away from ATL
The property is located in a really quiet cove at Lake Lanier. The house decor is super cute. The kitchen is fully equipped and bright. We had a wonderful time! Bonus: game room, trampoline for the kids, fire pit for s'mores and NO mosquitoes!!!
Thais B. Sept 2020